I have become aware of this rare species only recently. It is an odd looking thing that is reportedly a member of the small Microphyllae section, along with
R. roxburghii
and
R. praelucens
.
It is a climber, but the styles (free, not exserted) do not suggest a connection with the Synstylae species.
The leaves have pronounced veins beneath.
It is native to a region that is also home to
R. laevigata
, so maybe hardiness would not be expected. Even so, a climbing cousin of
R. roxburghii
would be an interesting acquisition.
http://www.fairfun.net/tour07/China/flora/flora.htm
The photo does not indicate the clusters shown in the drawing.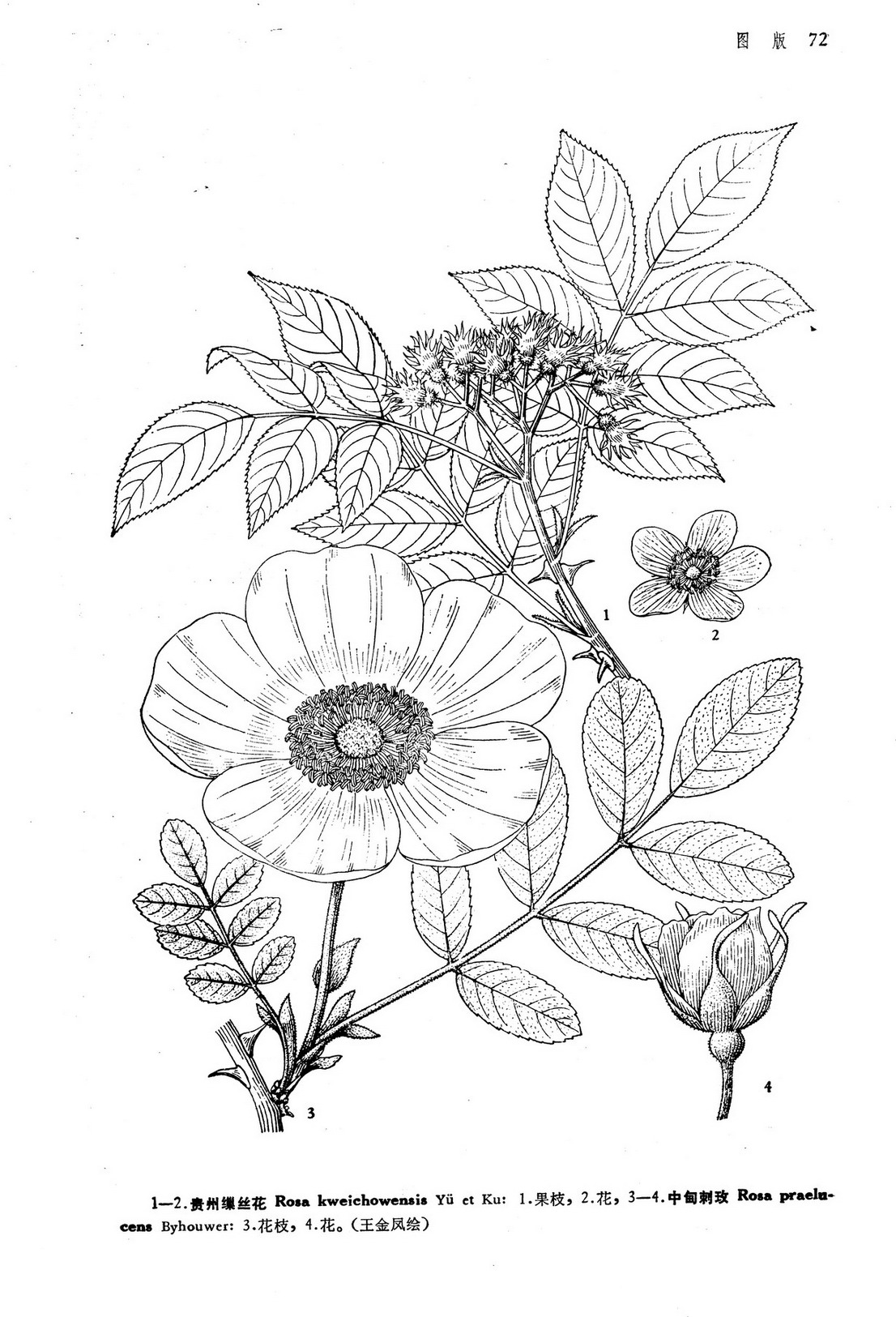 And another photo shows simple sepals.